This morning, someone asked me whether they can use well water to water their raised gardens. I haven't talked about this subject before, so today's the day. What's the deal with well water, is it OK to use in the garden? What do we need to know about using well water? Read on…
[lwptoc]
Water, the Stuff of Life
Water. Water is the stuff of life and it is essential to all life on earth. When you think of water, you might only think of the saltwater of the ocean, the cool water of lakes, or the stuff that comes out of the tap at home.
Most of us don't think about the water we use for our gardens, only that they are watered regularly. Unless you have a well or rainwater tank, you might not think about the water you drink either. It comes out of the tap clean and safe to drink.
Now that the home food garden or "victory garden" is getting more popular, people are starting to think more and more about their water as something to nourish themselves and their food, and not just as an infinite resource in which to play and relax and to drink.
Water is so much more than the clear liquid people drink that is so essential to life, but not many people know what can be in water that is unseen.
Can We Use Well Water to Water the Garden?
So, what kind of water can we use to water the garden? More specifically, can we use well water to water our gardens?
The short answer to this question is yes. The long answer to this question is yes, but… the water will need to be checked first by testing it.
Different Types of Water
What is well water, and how is it different from the municipal or city water that is pumped into so many people's homes?
Let's define a few terms to start off. Well water is water that comes directly from a well dug into the ground, with no stops in between the ground and the house other than what the homeowner has installed.
Municipal, or city, water is water that the homeowner pays the local city or municipality to receive. Municipal water is pumped from a groundwater or aquifer source, then purified to kill any germs and may also have additives such as fluoride put in it before coming into the house.
A third source of water that some people use is rainwater, which is water that is harvested from rain and collected in barrels, to be saved for later use in the garden, and sometimes in the house after purification and treatment.
The two main water sources we will be looking at for now are well water and municipal water.
Municipal Water
Let's start by looking at the municipal water. This is also referred to as city water because each month, the homeowner pays their local municipality or city for water to be piped into the house.
Municipal water is what most people with houses in urban, suburban, and even some rural and semi-rural areas have piped into their houses. This type of water is usually sourced from either groundwater sources or underground sources such as aquifers, treated for bacteria and other such diseases, and may also be fluoridated before being piped into the homes of consumers.
Municipal water is usually flavorless, odorless, and not something often thought about, since it is always there and ready for use. This water source is often used for watering gardens in urban and suburban areas since it is readily available and can generally be guaranteed to be pure and clean.
Well Water
Next, let's look at well water.
A well is a hole or pit that is dug into the ground to get to water that is not at the surface, like a lake. Well water is water that is pumped or drawn by bucket from a well that has been dug into the ground.
What makes well water different from a municipal water source is that water obtained from a well does not go through the additional steps of being piped from a source that may or may not be near the house, and also does not go through the treatment process that municipal water does at a water treatment plant.
Since well water does not go through these additional steps, there are no guarantees that it will be pure and free from bacteria or heavy metals.
We're on well water here and one thing I highly recommend is a pressure tank so your pump doesn't stop and start all the time. It makes a shower more pleasant too, no hot & cold, drizzle & blast! This is a good one:
WaterWorker HT-14HB Water Worker Horizontal Pre-Charged Well Tank, 14 Gal, 1 In Mnpt, 100 Psi, Steel, Blue
Designed to meet the requirements of, and are listed by the National Sanitation Foundation...
The Butyl diaphragm has seamless construction and is designed to flex rather than stretch...
The polypropylene liner for the water reservoir will not flake, chip, crack or peel and...
Diaphragm, liner isolate water from contact with deep drawn steel domed shell - twice as...
A high gloss enamel finish protects tank from the elements
Pre-charged to 25psi: please refer to product manual for proper pre-charge setting
Amazon
We may earn a commission if you make a purchase, at no additional cost to you.
08/11/2022 02:26 am GMT
Well water is more commonly found in rural areas that have water supplies below ground, and tend to be too far away from a municipal water source to be piped into it in a cost-effective manner; the infrastructure for municipal water also may not exist in these areas due to low population density.
So, Is Well Water Safe to Use?
Homesteaders who obtain their water from a well may wonder if it can be used to water their gardens, both in-ground gardens and raised garden beds.
Well water can be used to water garden beds, with some precautions. Since this water source has not been through the testing and purification process, it will first need to be tested to see if there are any harmful organisms in the water.
The water test will also show if there are any heavy metals in the water, as well as if the water is alkaline or acidic. All of these will affect how well plants will grow and whether food plants will be safe to eat.
Testing Well Water
Well water can be tested by either using an at home kit picked up from a local or online retailer, or by contacting the EPA or local county health department to find a nearby licensed testing laboratory.
Well water should be tested regularly, at least once per year, and also if any issues or changes are noticed throughout the house or with the water.
Hosta Roots (Fall-Planted) – Wide Brim, Gr… The fall – planted Wide Brim Hosta is a great way to spice up your shade garden. The br… [More] – Price: $12.99 – Buy Now
Home Test Kits & Labs
There are many different home water test kits on the market, so the best one to get would be one that, at a minimum, tests for bacteria, pH, nitrates and nitrites, lead, and chlorine. A test run by a testing laboratory will test for all of these items plus any salts in the water along with other heavy metals in the water.
Once these tests have been run and you get the results back, it will be time to decide if your well water is suitable for watering your raised garden bed. Unless the test results show bacteria or other detrimental substances present, the water should be ready to use in the garden.
The test results are a good place to start deciding if the well water will need to be treated before being put to use in the garden; if there are bacteria or other organisms detected in the water, then it will need to be treated immediately before use in the garden as it may cause illness.
Hosta Roots (Fall-Planted) – Mix, Green, E… .Mixed Hosta collection. Hostas love alkaline water… [More] Price: $24.99 – Buy Now
Hard Water, Soft Water, Acid, and Alkaline
Since the results will not only show what the water contains but whether it is hard, soft, or alkaline, this will decide whether or not your plants will like it.
Different plants have different needs and preferences, with some plants preferring hard water with all its dissolved minerals, some plants preferring softer water with fewer minerals. Different plants also have different pH preferences and needs, with some plants preferring alkaline water and some plants preferring acidic water.
Plants that Like Alkaline Water
Alkaline means that the pH level is higher than 7 and below 14, and there are many plants that love this type of environment.
Black-Eyed Susan – Marmalade. Lower growing that some of its counterparts, Black Eyed Su… [More] Price: $3.95 – Buy Now
Some examples of perennial plants that love alkaline environments are:
Seeds: Calendula Flower- Bon Bon Series – …Up to 70 days. Dwarf, free-flowering and bushy, blooming up to 2 weeks earlier than oth… [More] – Price: $9.07 – Buy Now
Some annuals to interplant that will thrive in this environment are:
If you're interested in vines for your gardens, a few examples of vines that will thrive in an alkaline environment are: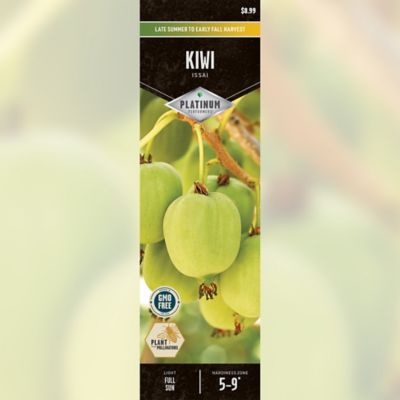 DeGroot Kiwi Issai, 1 Plant – [More] – Price: $7.99 – Buy Now
If you need some shrubbery to separate your garden beds:
Plants That Like Acidic Water
Acidic, on the other hand, means that the pH is below 7.
Some shrubs that enjoy an acidic environment are: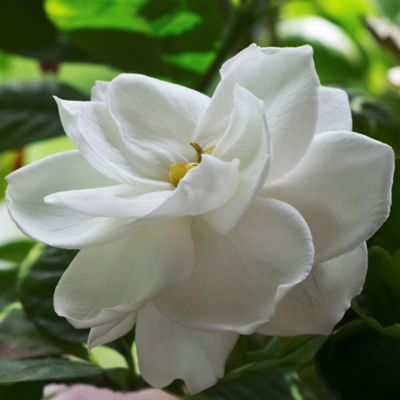 National Plant Network Gardenia 'Radicans', Plant with Purpose. [More] – Price: $19.99 – Buy Now
There are flowers that love an acidic environment, and a few examples of those are:
Seeds: Fibrous Begonia Cocktail Series Flo… 90 to 100 days. The Begonia Cocktail Mix is a mixture of all of the shades in the Cockt… [More] – Price: $8.89 – Buy Now
Well Water Summary
To sum it up, well water can be used to water a raised garden bed, but it should be tested first, either using a good home testing kit or through an accredited lab recommended by the local county health department.
Tests will rule out the presence of bacteria or other harmful organisms, heavy metals, or other non-organic items that may have leached into the soil and water from nearby areas. They will also test whether the water is hard or soft, and if it is alkaline or acidic.
From there, you can use this information to determine what kinds of plants will thrive in your local environment, and whether your well water will need to be treated before use or if you can put it directly into your raised garden bed or other garden areas.
References