Outdoor Happens is reader-supported. When you buy through links on our site, we may earn an affiliate commission. Click to learn more
Bumps and bruises are a part of life, especially if you're as clumsy as I am. My natural inability to circumnavigate simple things like doorways has given me expert insights into the best herbs for bruises that I'd like to share with you.
So, "What will make bruises go away fast?" I hear you ask. Various herbs can accelerate the healing process, but there are also several foods and supplements you can take to prevent bruising in the first place.
Here are the best herbs for bruises:
Arnica
Aloe vera
Comfrey
Yarrow
Chamomile
Frankincense
Witch Hazel
We'll go through the details of each of these herbs for bruises below. Then, we'll look at some other home remedies for bruises and preventative measures you can take.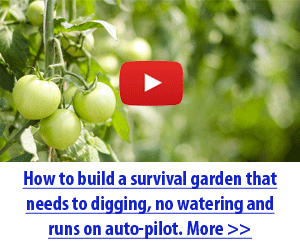 The 7 Best Herbs for Bruises
1. Arnica
Despite what Robert Browning says about a "stiffish cocktail, taken in time" being "better for a bruise than arnica", in truth, there is little more effective than a topical arnica ointment.
Arnica dilates the capillaries in your skin, increasing the blood flow to and from the injured area. This action helps to move stagnant blood from the bruise, reducing swelling and accelerating the healing process.
Arnica ointments and salves are widely available and affordable but, if you want a superior product, nothing can beat making your own.
Mix a little arnica oil with beeswax and you'll get double the benefits, with beeswax adding its own anti-inflammatory properties to the healing actions of the arnica.
Arnica (Arnica Montana) Therapeutic Essential Oil...
100% PURE & NATURAL OIL: Our Oils are 100% Pure & Natural as...
BENEFITS & USES: It is a great product for skin care too....
COLOUR & AROMA: Arnica Essential Oil has a Yellow to amber...
100% AUTHENTIC & RISK FREE PURCHASE: We are committed to...
NOTE : These aromatherapy oils are only for external use
2. Aloe Vera
Aloe Vera – Price: $29.99 at Brecks – Buy Now
Aloe vera is a veritable first-aid kit, as the Egyptians discovered some 6,000 years ago.
As a child, I took it daily to combat my asthma and, later in life, to treat digestive issues. I now have Aloe vera plants dotted throughout my garden and will simply pick a leaf and squeeze a little gel onto my latest collection of bruises.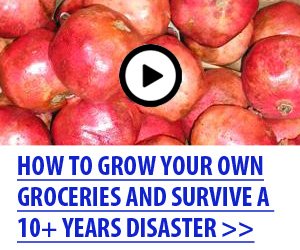 Not only does Aloe vera soothe the damaged skin, but it also "accelerates wound healing by promoting the proliferation and migration of fibroblasts and keratinocytes." In other words, it boosts the production of skin cells, thereby speeding up the healing process.
Costa Farms Aloe Vera Live Indoor Plant Ships in...
Is this a gift? Please choose "this is a gift" At check out...
The Aloe Vera plant is known for its cool Gel inside of its...
Great addition to modern and contemporary decor; Perfect for...
These sun-lovers grow best in a sunny window. Drought...
Height at shipping is approximately 10 Inches tall, measured...
Don't miss the Backyard Healing Herbs course – check it out!
3. Comfrey
Another plant that grows all over my garden is comfrey. Once called "Knitbone because of its amazing ability to heal broken bones and "knit" them back together again" (source), comfrey is one of the best remedies for any kind of wound.
I've been making comfrey balm for the past decade, using the plant's dried roots – with their higher allantoin content – to increase its potency.
You can also use comfrey leaves as a cold compress which is one of the most effective treatments for bruises and can often work like magic overnight.
4. Yarrow
White Yarrow Seeds – Price: $3.95 – Buy Now at Eden Brothers Seeds
 Despite my accident-prone tendencies, I never realized that Yarrow was an effective treatment for bruises. I've used it to stem the blood flow after attacking myself with a bush knife but never for bruising.
That, in retrospect, was rather short-sighted of me.
Rather than using Yarrow topically on the bruise itself, it should be "taken internally as a tea or tincture." Yarrow helps to thin the blood and, in doing so, will "address excessive clotting which helps stagnant, painful bruises to dissipate."
Gaea's Blessing Seeds - White Yarrow Seeds 1000...
Achillea millefolium - non-gmo, heirloom, perennial
This long lasting wild flower blooms from early through late...
These are the perfect addition to bouquets and cut flower...
Easy to care for, resistant to drought and humidity, deer...
Gaea's Blessing is based in Illinois, USA. We are...
5. Chamomile

Organic Chamomile Flowers from Starwest Botanicals Inc. 
More commonly used to fight insomnia and anxiety, Chamomile is surprisingly effective at treating bumps, cuts, and bruises.
You can make a cold compress from a chamomile tea bag or either fresh or dried flowers. Just steep the chamomile in boiling water, chill in the fridge for 10 to 15 minutes and then apply to the damaged skin. Its anti-inflammatory and antimicrobial properties will do the rest.
Gaea's Blessing Seeds - Chamomile Seeds 2000+...
Matricaria chamomilla - Non-GMO - 86% germination rate for...
Chamomile is a delightful flower with a sweet, daisy-like...
Annual - but freely self sows. It is likely that they will...
The dried flowers/leaves make a delicious, fragrant, herbal...
Gaea's Blessing is based in Illinois, USA. We are...
6. Frankincense

Organic Frankincense Tears from Starwest Botanicals Inc. 
Frankincense contains boswellic acids that act in a similar way to over-the-counter anti-inflammatories.
Applied directly onto a bruise or sprain, Frankincense can "effectively reduce all signs of inflammation; pain, erythema, swelling, and temperature."
Used in combination with its biblical partner, Myrrh, it can be even more effective, "promoting blood circulation and removing blood stasis."
7. Witch Hazel
My mum used to practically bathe me in Witch Hazel when I was an accident-prone toddler, and it's been used extensively as a remedy for bruises and substitute for rubbing alcohol since the 19th century.
As an astringent, Witch Hazel makes the body tissues contract, slowing bleeding and helping bruises fade faster. It heals the damaged blood vessels within the bruise, providing pain relief and speeding up the healing process.

Witch Hazel Extract from Starwest Botanicals Inc. 
Although these herbs are great for getting rid of bruises fast, they aren't alone in their abilities. Ever wondered, "What foods help bruises heal faster?", well, let's find out.
What Foods Help Bruises Go Away?
With its high bromelain content, pineapple can be applied either internally or externally. The combination of enzymes, known as bromelain, "can help to reduce the severity of the bruise and reduce inflammation."
Other fruits contain a similar mixture of enzymes, known as quercetin, that has both anti-inflammatory and anti-oxidant properties.
Eating foods with a naturally high quercetin content, like apples, dark-colored berries, green, leafy vegetables, and capers, can "help strengthen the blood vessels and reduce inflammation."
What Supplements Are Good For Bruising?

Vitamin C Fine Granules from Starwest Botanicals Inc. 
If you're particularly susceptible to frequent bruising, without being highly accident-prone, then you may be deficient in certain minerals and vitamins.
Green, leafy vegetables like kale and spinach are rich in vitamin K which can "help your blood clot faster and help protect your vessel walls from damage."
Vitamin C can also help reduce the frequency of bruises by boosting the body's ability to synthesize collagen, thereby strengthening the capillary walls.
Zinc is another important mineral that, if you're lacking, can compromise your body's ability to heal.
Shellfish, poultry, and beef all have a high zinc content. It can also be found in nuts and legumes.
Treat Your Bruises
Now you know what the best herbs for bruises are, you can treat your injuries quickly, efficiently, and inexpensively. Topical ointments,  internal supplements, and a compress for injuries can all support your body's natural healing capabilities.
Last update on 2021-03-06 / Affiliate links / Images from Amazon Product Advertising API