Do you want to smoke your next rib roast or chicken low and slow so that the meat falls right off the bone? But maybe you're not ready to give up on a traditional grill? Then you need a smoker grill combo!
But maybe all of the grill combo choices have you confused? If so, don't worry. We're about to reveal our favorite grill and smoker combos for 2020. Our best stationary smoker grill combo for 2020 is the Z Grills ZPG-7002B. It is one of the easiest grill smokers to use, it comes with a 3-year warranty, and you'll get 700 sq. in. of cooking space. For the price, you can't beat this one!
Our best portable smoker grill combo is the Pit Barrel Cooker. The PBC is one of the easiest grill smokers to use. It looks awesome, is super portable, and has a clever cooking design that smokes your food perfectly, from all sides. PBC has fantastic customer service and their cookers ship for free*!
Our Best Smoker Grill Combo Top 8
Z Grills ZPG-7002B Smoker Grill Combo [Best Overall]
Pit Barrel Cooker [Best Portable]
Royal Gourmet CC1830F Charcoal Grill with Offset Smoker [Best Budget]
Oklahoma Joe's Charcoal/LP Gas/Smoker Combo
Dyna-Glo Signature Series DGSS1382VCS-D
Char-Griller 5030 2-Burner Gas & Charcoal Grill
24 in. WIFI Woodwind Pellet Grill & Smoker with Sear Box (PGSEAR)
Masterbuilt MB20041220 Gravity Series
Smoker Grill Combo Reviews

Do you want a delicious and smokey flavor for your next roast, chicken, turkey, or steak? Then you can't beat the ZPG-7002B from Z Grills.
Outdoor Happens is reader-supported. When you buy through links on our site, we may earn an affiliate commission. Click to learn more
Not only does this grill look impressive, but the functionality is top-notch. Once you load your pellets into the 20-pound capacity hopper, you can fire this grill up in an instant using the electronic automatic ignition. No stress getting this grill lit.
Another thing I love about this grill is the consistent heat. One of the main downsides of many pellet grills and charcoal smokers is that heat consistency is difficult to get just right. The ZPG-7002B has a handy digital controller – so you can control the temperature of your smoke session without second-guessing.
This grill is also ridiculously versatile. Once lit, you can use the ZPG-7002B to smoke, grill, sear, braise, bake, roast, barbeque, or char-grill. Perfect for barbeque enthusiasts who love to play and experiment.
Don't miss Z Grill's current deal on the new 700D combo – $105 off! Click here to get your discount.
Z Grills Smoker Grill Combo Features
8-in-1 versatile cooker

Electric automatic ignition

Digital temperature control

20-pound pellet hopper capacity cooks for 20 hours

Free waterproof grill cover included

Built-in drain tray

Two cooking racks
Z Grills 7002B Pros
The grill looks great and comes in 9 different styles to choose from

700 square-inches of grilling surface area gives you plenty of room to cook whatever you want

One of the most straightforward and reliable pellet grills on this list

Consistent heat lets you bake, smoke, grill, or barbeque with confidence – every time

3-year limited warranty
Z Grills 7002B Cons
Not your best smoker grill combo choice if you have a small budget
Buy on Amazon | Buy at Z Grills
# 2 – Pit Barrel Cooker – Best Portable Smoker Grill Combo
The Pit Barrel Cooker comes in at number two on this list – and is a contender (or a tie) for the number one slot. The Pit Barrel Cooker looks fantastic, will make your food to-die-for, and is one of the most portable grilling options on this list.
The Barrel Cooker comes in two sizes. The Pit Barrel Cooker weighs around 57 pounds, and the Pit Barrel Cooker Junior weighs around 32.7 pounds.
The compact barrel design of the Pit Barrel Cooker makes it the ultimate portable grilling option. You can travel with this in the back of your truck or RV the next time you goto a ballgame, campsite, or tailgating party.
Right now, you save up to $75 on the ultimate Pit Barrel Cooker Package. Offer ends 12/12, click on the banner to get your discount!

Whether you want to smoke whole turkeys, chickens, ducks, or grill burgers and steaks, this versatile smoking (and grilling) machine stands out like a beauty.
Each barrel cooker comes with stainless steel hooks, hanging rods, a charcoal basket, a grill grate, a hook remover, and everything you need to smoke – or grill your way into culinary bliss. All you need is your favorite pit barrel recipes and you're off to the races.
Smoker Grill Combo Features
Fantastic barrel drum design smokes food from all angles

Light and compact

Made of durable steel that withstands heat

Coated with porcelain enamel for weather resistance

Comes with steel hanging rods, steel hooks, barrel-stand, grill grate, wooden hook remover, and charcoal basket
Pit Barrel Cooker Pros
Ludicrously easy to use – and master

Looks and smokes like a million bucks

Clever 360-degree heating and cooking design smokes your food from all sides perfectly

Free shipping to continental US-customers

Comes with two 5-oz bags of bonus pit rub

Gets bonus points for a classic style
Pit Barrel Cooker Cons
Buy direct from Pit Barrel Cooker: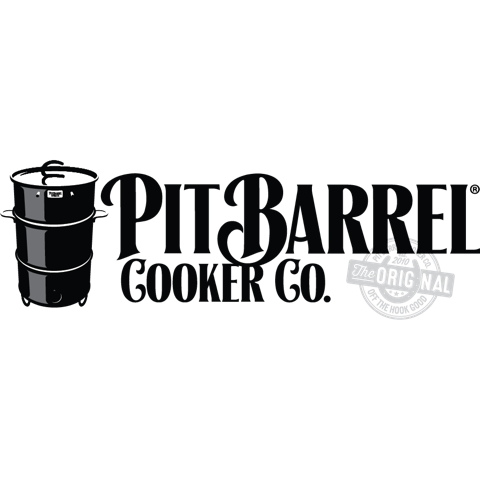 There are a few reasons that you might love the Royal Gourmet CC1830F BBQ as much as I do. First, this grill is easily one of the most affordable smoker grill combo options on this list. If you want to save cash, then this is your best smoker grill combo pick. By far.
Another surprising benefit of this grill smoker combo is the massive 800 square-inch cooking surface, so you have plenty of room when you're cooking. The offset smoker is straightforward to use and will let you get a classic smokehouse flavor without the fuss.
The Royal Gourmet CC1830F BBQ is tiny! The grill only weighs around 57 pounds and has two wheels, so it's also a smart choice for portability. However, I still like the Pit Barrel Cooker better for portability due to the classic and sturdy design.
Smoker Grill Combo Features
800 square-inch cooking surface

Temperature-gauge attached to the lid

Attached side-box smoker

Scald-proof handle

A solid table on the front and bottom shelf

Adjustable damper
Royal Gourmet Pros
Grill only weighs around 57 pounds – excellent portability

Compact design lets you fit this grill almost anywhere

You get a

ton of cooking surface area for such a tiny and affordable grill

The side-box smoker is perfect for smoking, grilling, and roasting

An adjustable fire pan lets you control the distance between charcoal and your food
Royal Gourmet Cons
Can only handle 5 pounds of charcoal
Royal Gourmet CC1830F Charcoal Grill...
Ample Cooking Space: A total of 823 sq. in. cooking surface includes 443 sq. in....
Great Performance: With a firm combination of offset smoker, this charcoal grill delivers...
Heat Control System: 2-level height-adjustable charcoal pan creates better heat control....
Preparatory Space: Front shelf offers room for seasonings and bottom shelf provides extra...
Easy to Move: Two wagon-style wheels make this grill easy to move around, the side spring...
Are you frustrated because you still haven't found the perfect smoker grill combo? Then check out the jack of all trades option – the Oklahoma Joe's Charcoal gas smoker combo.
The best thing I love about this smoker combo is that it has 2 independent chambers. You can use one chamber to smoke your ribs or brisket. You can then use the other chamber to grill independently, which is genius. No more tying up your grill when waiting for your smoked meats to finish.
You can also unleash the side burner at the same time so you can sizzle home fries, bacon, eggs, or stir fry peppers and asparagus. No problem. This grill gets an A+ for versatility and clever design.
Smoker Grill Combo Features
Charcoal chimney starter

2 cooking chambers

An offside firebox

Gas side burner

3 independent 12,000 BTU burners

Sleek temperature gauge
Oklahoma Joe Pros
A respectable 1,060 square-inch cooking surface gives you plenty of cooking space

Multiple dampers help to effortlessly regulate heat and smoke as you cook

6 porcelain-coated iron grates for plenty of room to organize your burgers, steaks, and chicken

36,000 total BTUs gives you enough power to handle anything you'll throw at it
Oklahoma Joe Cons
Only 1-year warranty

The manufacturer isn't the most famous so it can be difficult to find this grill
Sale
Char-Broil 15202029 Oklahoma Joe's...
1,060 total square inch cooking surface
750 square inch primary cooking surface in main chamber over porcelain-coated cast iron...
310 square inch cooking surface in firebox chamber
3x 12,000 BTU Burners, (36,000 BTU's total) in gas grilling chamber
12,000 BTU side burner accommodates charcoal chimney starter
Professional temperature gauge for accurate monitoring in both cooking chambers
If you want a grill smoker combo that looks awesome and has enough grilling surface to feed an army, then check out the Dyna-Glo DGSS1382VCS-D.
Not only does this grill and smoker combo look like something out of Star Wars, but it boasts a massive cooking space of over 1,382 square inches! That's enough to cook for your entire family and your entire neighborhood.
I also love how easy this grill is to use for novice grillers or smokers. That's because of the embedded temperature gauge that tells you when you've hit the magic smoking zone. No more second-guessing trying to get the temperature just right.
The Dyna-Glo also rocks built-in sausage hooks and five chromium-plated grates for plenty of cooking versatility. When you're finished grilling, you can effortlessly empty the ash pan without making a mess.
Smoker Grill Combo Features
Offset firebox doubles as a grill

Pre-installed sausage hooks

5 chrome-plated steel cooking grates

Cool-touch handle

Embedded temperature gauge

Removable ash side-tray

2 oversized wheels
Dyna-Glo Pros
Very easy to use (and clean) for new grillers

I love the temperature gauge that indicates if you're in the "grilling zone" or "smoking zone"

With 1,382 square inches of grilling surface, the DGSS1382VCS-D has more cooking space than any other grill on this list

2 oversized wheels make moving the grill easier than expected

Much more affordable than you think
Dyna-Glo Cons
Sale
Dyna-Glo Signature Series DGSS1382VCS-D...
Features five chrome-plated cooking grates and a total cooking space of 1382 square inches
Heavy-Gauge Steel Body Construction. The temperature gauge features a smoke zone which...
Cool-touch spring lid grip provides safer access to food
Stainless temperature gauge with "Smoke Zone" indicates the ideal temperature for infusing...
Oversized steel wheels for mobility before and after use
If you're looking for a smoker grill combo that handles heat wonderfully and uses dual-fuel, then the Char-Griller 5030 is a heavy-hitting grill worth a look. With this grill, you can cook using propane or you can smoke with charcoal. Do you want the speed and efficiency of propane? Or the classic smoke-house flavor of charcoal? The choice is yours.
One of the main benefits I like about this grill is that it's solid and it looks sturdy. Weighing in at a respectable 124.8 pounds, this is a serious cooking machine that you won't mistake for a toy.
With 24,000 BTUs and an 870 square-inch cooking surface, you can easily make quick work of your burgers, steaks, chicken, and hotdogs. Or, you can take advantage of the dual smokestacks and insulation to savor your time and smoke your meats to perfection.
Smoker Grill Combo Features
870 square-inch grilling surface

24,000 BTUs

Built-in heat gauge

Easy access ash dump pan

Cast-iron grates coated in porcelain

Steel construction
Char-Griller Pros
The grill is attractive and well-built with a powder coating finish

The grates are easy to adjust so you can manage heat and distance

Insulated triple-wall steel keeps the heat from escaping

You get the convenience of dual-fuel gas and charcoal

The sturdy side-shelf easily handles your grilling accessories

The heat-gauge eliminates any second-guessing with temperatures
Char-Griller Cons
Char-Griller 5030 2-Burner Gas &...
Total cook area: 870 square inches
Primary cook area: 606 square inches
Easy dump ash pan
24, 000 BTU's
Porcelain coated cast iron grates
Side fire box Compatible
Are you a tech-smart griller? Then stop what you're doing and check out the PGSEAR. This grill kicks serious ash! It's also one of the best grill and smoker combos on this list if you appreciate the latest grilling technology.
With a fully digital temperature remote, a Wi-Fi PID controller, and the ability to monitor your cooking remotely, this grill is a tech nerd's dream come true.
But smart technology isn't the only benefit of the PGSEAR. You also get a roomy smoking chamber with 811 square inches of cooking space. Combine that with a temperature range of 160 degrees to 500 degrees Fahrenheit and you get plenty of cooking and smoking power.
The dial-in smoke control setting makes smoking a dream. Or, you can use the slide and grill feature to flame broil your meats up to 650 degrees Fahrenheit. Perfect if you want to touch your steaks, chicken, and burgers with a high-temperature flame.
Smoker Grill Combo Features
Wi-Fi and Bluetooth PID controller

25,000 BTUs

811 square-inch cooking surface

Smoke level dial from 1-10

22 pounds of pellet capacity

A clever and easy ash removal cup
PGSEAR Woodwind Pros
Tons of smart tech combined with excellent smoking and grilling capability

Easily manage your smoke output with the PID controller

The Wi-Fi controls and Camp Chef app make cooking and monitoring your food ridiculously straightforward – even at a distance

4 meat probes make it so you never over (or under) cook your steaks, burgers, or sausages ever again
PGSEAR Woodwind Cons
One of the pricier grill combo options on this list

Might be overkill if you don't like technology
Camp Chef 24 in. WIFI Woodwind Pellet...
ALL NEW WIFI & Bluetooth PID controller automatically maintains cooking temperature with 4...
160 F to 500 F temperature range from slow smoking to grilling (25,000 BTU).
Dial in your smoke level with our Smoke Control with settings 1 - 10.
Slide and Grill technology that allows for direct flame cooking with temps up to 650 F.
Patented Ash Kickin' Cleanout system that allows you to dump the ash after every cook.
Update July 2021 – This grill unfortunately doesn't appear to be available anymore!
Here's one of Masterbuilt's most popular smokers as an alternative to the MB20041220:
Do you love the idea of having Wi-Fi control over your smoker, but you're not prepared to invest in the PGSEAR? Or, maybe you want that classic charcoal flavor for your next batch of burgers? If so, then the Masterbuilt MB20041220 might be the perfect charcoal grill and smoker combo for you.
One of the standout features of this Masterbuilt grill is that it's ludicrously fast. You can reach 225 degrees Fahrenheit in only 10 minutes. You can also reach 700 degrees Fahrenheit in only 15 minutes.
The next time you want to fire up some burgers, hotdogs, or a succulent steak – you don't have to wait. Even if you want to smoke a prime rib roast, chicken, or some corned beef, you'll get up and smoking quickly.
Smoker Grill Combo Features
Digital control panel with WiFi and Bluetooth access

DigitalFan helps control the temperature

GravityFed takes charcoal, briquettes, or woodchips

Convenient folding shelf and foldaway racks

Cord storage area so you never lose or damage your power supply
Masterbuilt Pros
GravityFed charcoal hopper heats fast – no more waiting to smoke or grill

Can smoke, grill, roast, bake or sear your favorite foods

The GravityFed vertical design of the hopper makes it so you never need to babysit your coal

You can fill the hopper with charcoal, briquettes, or your favorite wood chips for robust flavor combinations

You can control the temperature with the touch of a button by using the DigitalFan

Monitor your cooking time using Wi-Fi or Bluetooth
Masterbuilt Cons
GravityFed hopper only holds 10 pounds of charcoal or 16 pounds of briquettes
Masterbuilt MB20041220 Gravity Series...
Reaches 225°F in 10 minutes or 700°F in 15 minutes
Control temperature and cook time with the digital control panel or with smart device...
DigitalFan for precise temperature control
GravityFed hopper holds 10 lbs. of lump charcoal or 16 lbs. of briquettes for up to 8...
Convenient fold out cord storage in back of side shelf to prevent loss or damage to the...
Folding stainless steel shelf and stainless steel side shelf for extra preparation space
Best Smoker Grill Combo Buyer's Guide
Buying the best smoker grill combo is a little trickier than it seems at first. But don't worry. Because we're about to answer some of the most common questions when trying to find the best grill smoker combo.
What's the Best Smoker Grill Combo?
My favorite smoker grill combo on this list is the Z Grills ZPG-7002B pellet smoker. I love the taste of a slow-cooked burger or steak using pellets as fuel for extra flavor. With a massive 20-pound capacity hopper, this grilling machine can grill for up to 20 hours. Slow cookers rejoice!
Another thing that I love about the ZPG-7002B grill is the versatility. Here's a smoker grill combo that does more than just grill – or smoke. You can barbeque, braise, grill, bake, smoke, or roast your favorite steaks, burgers, chickens, ribs, and roasts to perfection.
The smoker also lets you set your temperature digitally – so you can cook your rib roast or chicken burgers consistently and reliably at the exact temperature you want. No second-guessing or finagling with burners to get your temperature just right.
What's the Difference Between a Charcoal Grill Smoker Combo and a Gas Grill Smoker Combo?
Either option can grill or smoke.
However, charcoal grill smoker combos use pellets, charcoal, or briquettes as a fuel source for both smoking and grilling.
Gas grill smoker combos also use charcoal, pellets, or briquettes to smoke your food. The main difference is that they can also use propane as a secondary fuel option for grilling.
The plus side to a gas grill smoker combo is that it's usually faster to light up your grill with propane if you want to grill a quick burger, hotdog, or a small piece of steak.
Do Combos Work As Well as a Separate Grill and Smoker?
Yes, easily. The keys to a successful and delicious smoked chicken, burger, or roast are temperature consistency and patience. That's why a lot of standard barbeques and grills aren't great at smoking. Because they don't have the proper dampers at the top and bottom of the grill to help moderate air flow and cooking temperature.
That's the main benefit of a reliable grill smoker combo. Temperature regulation. As long as the grill smoker combo can regulate the airflow properly and reach a temperature of 225 to 300 degrees Fahrenheit consistently, then you should be in business and ready to grill (and smoke) to perfection.
Can You Smoke and Grill at the Same Time? How Does It Work?
Yes, for sure. Some smoker grill combos have independent chambers so you can smoke, grill, and even cook stir fry at the same time. My favorite example of this is the Oklahoma Joe's Charcoal/LP Gas/Smoker Combo.
The independent chambers of this grill allow you to smoke and grill simultaneously. You can even use the side burner to stir fry your favorite vegetables as you smoke your ribs and grill a succulent steak. Add a little olive oil to your favorite vegetable stir fry, and enjoy the sizzle.
What Are the Best Grill Smoker Combo Accessories?
If you wish to become a grilling and smoking master, then there are a few tricks of the trade that I'm happy to share with you.
1. Flavored Wood Chips
Western BBQ Smoking Wood Chips Variety...
Contains most popular flavors- Apple, Mesquite, Hickory, and Cherry
180 in cu of chips in each bag
Works with electric and gas grills
Great way to try new flavors or convenietly replenish your favorites
Made in the USA
The first thing you'll need to spice up your smoking game is a worthy set of to help add zesty flavor to your favorite foods.
Let us know what your favorites are!
I love and recommend the Western BBQ smoking wood chips variety pack. You get four pouches stuffed with all the flavors you need to bring out the aroma in each smoke. You get mesquite, apple, cherry, and hickory flavors which all make your taste buds dance! Experiment to see which flavors you like the most. The ingredients are all-natural.
2. Smoke BBQ Spice Rub Seasoning
STEVEN RAICHLEN'S Project Smoke BBQ...
Steve Raichlen's Project Smoke- World-wide authentic international barbecue flavor to your...
Best of Barbecue- BBQ rubs pair perfectly with steak, ribs, chicken, vegetables, fish, and...
World-Influenced Flavors- Malabar Steak Rub, Greek Island Herb Rub, Fennel Pepper Rub,...
Barbecue Spices- Dry BBQ seasoning takes your grilling and cooking to the next level
Barbeque rubs are gluten free and kosher! The perfect gift for any BBQ lover!
Regarding smoke BBQ spice rub, I think that the Steven Raichlen brand is one of my best-kept secrets. Check out this BBQ spice rub seasoning combo pack for a great deal.
When you first lay eyes upon this collection of smoke BBQ rub, you'll crack a massive smile as the originality and style stand out above other BBQ rub collections that I've seen. Your smile will turn to primitive delight as you taste the delicious and savory flavors that these seasonings add to your favorite fish, chicken, turkey, duck, steak, burgers, or veggies.
What's Your Best Smoker Grill Combo?
Choosing the best grill and smoker combo takes a lot more work than most people think. We hope that this guide helps you to make the best decision.
If you have any questions about choosing the best grill smoker combo for you and your family, please feel free to ask in the comments below.
We're always here to help, and we love to chat about all things smokey barbecues.
Thanks for reading and happy grilling!
Last update on 2021-10-27 / Affiliate links / Images from Amazon Product Advertising API