Do you have the skills to handle a medical emergency when doctors aren't available, or the hospital is too far away? I've done a first aid course but these courses always assume you can call for medical assistance afterward. 
What if we can't?
We'll need to handle it ourselves. We need to gain the skills to deal with it. To not panic, and be confident that we have the skills and the equipment to look after our families when it comes down to it.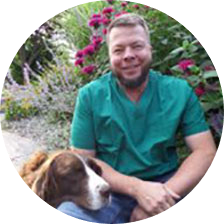 That's why I've joined Dr. Patrick Jones' "When There Is No Doctor" training. As we've seen in these past few months, you never know what will happen and it's best to be prepared.
This training covers everything from gunshot wounds to managing shock and setting broken bones. That certainly goes a bit past your average first aid course!
Related: 15 Skills You Need to Survive a Medical Emergency
Here are some of the topics that are included:
Recognizing and managing shock
Dealing with wounds of every kind including gunshot and knife.
Cleaning and suturing wounds
Setting broken bones and splinting
Snake and spider bites
Dealing with dental pain and infections
And many other topics.
The training will also include useful medical supplies you should have on hand and medicine you can make yourself, including tinctures, poultices, and lotions.
It's focussed on a scenario where qualified medical personnel is not available, such as a severe collapse of society. It's very relevant to all of us. Not just because we may experience a situation like that, but also because we may simply not get to medical help in time.
We live an hour from the hospital. That doesn't guarantee we'd get an ambulance here within the hour. If they're busy or there's been an accident elsewhere, we could be waiting a while. I, for one, want to know what to do and not feel totally helpless.